Together We Learn, Together We Achieve.
At Muangsurin School, our mission is to provide a nurturing and inclusive learning environment where every child is empowered to discover their potential, cultivate a love for learning, and develop the skills, knowledge, and values necessary to succeed in an ever-changing world. We are committed to fostering a community of collaboration, respect, and excellence, where each student can thrive academically, socially, and emotionally."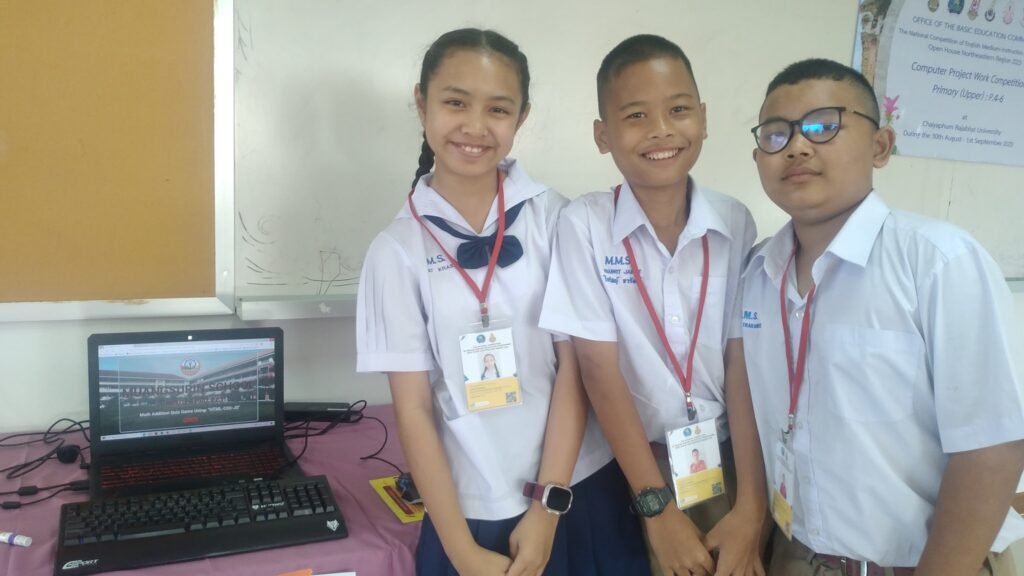 Our vision is to be a beacon of educational excellence and innovation, recognized for our unwavering dedication to the holistic development of our students. We aspire to create compassionate and lifelong learners who are critical thinkers, problem solvers, and responsible global citizens. We aim to instill in our students a sense of curiosity, resilience, and empathy, preparing them to confidently face the challenges and opportunities of the future with integrity and purpose.
Passionate and Inspirational Educators
A great primary teacher is fueled by a deep passion for teaching and learning. They bring enthusiasm and energy to the classroom every day, inspiring their young students to be curious, engaged, and excited about learning. Their passion is contagious, and it motivates students to explore new ideas and reach for their full potential. They go beyond the curriculum to ignite a love for learning that lasts a lifetime.
Patient and Supportive Mentors
A great primary teacher understands that every student learns at their own pace and has unique strengths and challenges. They exhibit exceptional patience and empathy, creating a safe and nurturing classroom environment where students feel comfortable taking risks and making mistakes. They provide individualized support, recognizing that every child deserves the opportunity to succeed. They celebrate small victories and offer guidance through challenges, helping each student build confidence and resilience.
Creative and Innovative Facilitators
A great primary teacher is a creative thinker and an innovative educator. They design engaging and interactive lessons that cater to diverse learning styles, making learning fun and meaningful. They use a variety of teaching strategies, technology, and hands-on activities to make concepts come to life. They encourage critical thinking, problem-solving, and exploration, empowering students to become independent and curious learners who are not afraid to ask questions and seek answers.
Our alumni community is a vibrant and growing network of graduates who have excelled in various fields, from academia and arts to sports, entrepreneurship, and community service. They serve as inspiring role models for current students, showcasing the endless possibilities that education at Muangsurin School can unlock.
We invite you to visit Muangsurin School and experience our vibrant learning community firsthand. Witness the excitement of our students, the dedication of our educators, and the warmth of our school environment.
Thank you for considering Muangsurin School for your child's educational journey. We look forward to welcoming you to our family and working together to nurture the leaders of tomorrow.
School Address
Muangsurin School
Changwang Road
Nae Muang, Muang Surin
Surin Province
32000
Thailand